Winner announced at the show September 10th, at 2:00pm!
 Tickets are $1 each, or 6 tickets for $5.
First name drawn will win this fully restored 1949 Allis Chalmers B.
Second name drawn will win an Allis Chalmers Pedal Tractor.
---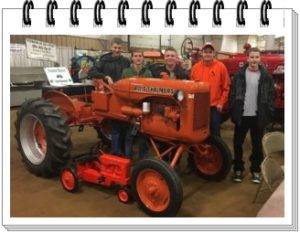 A special thank you to the Frontier District 4-H Tractor Restoration Group member's Jacob Anderson, Royce Cowan, Hunter McCurdy, Caleb Fischer, J-D Schoepflin, and Noah Short for restoring this year's Power Of The Past raffle tractor.
Sponsorships are always appreciated by FDTR4H.