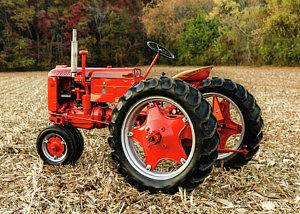 Plan now to attend the 24th Annual Power of the Past Antique Engine & Tractor Show, held at Forest Park, 302 North Locust, Ottawa, KS on September 7, 8, 9, 2018!
Featuring Case tractors and Witte engines, this show is much more than a gathering of gas engine and tractor enthusiasts. Ottawa, home of Warner Manufacturing and Union Foundry, is a perfect site to see the gas and horse-powered farm implements of the past.
With the passage of time, many of our younger generation have never seen or experienced farm life in its heyday. The Power of the Past Antique Engine and Tractor Association's mission is to preserve the past, bring back the memories of days gone by, and create a learning experience for younger generations through demonstrations of equipment at various events throughout the year.
It started as a gathering of a handful of antique engine and tractor buffs. One reason for starting the organization is the Warner Manufacturing Company which manufactured Ottawa engines.
Warner manufactured engines until the early 1950'S. The Power of the Past began in 1995 and our first show was at the Franklin County Fair Grounds in Ottawa. There were about 10 tractors and a few engines. The Historical Society was our sponsor. The second year the fair grounds weren't available for the date we needed, so the show was moved to the Orlis Cox baseball complex. After the second show, we separated from the Historical Society and formed our own organization.
The Power of the Past Antique Engine and Tractor Association was born from the efforts of nine members: Bob and Donna Saile, Richard and Mary Mullins, Ray and Doris Reed, Cecil and Jewell Spratt, and our first president, Lewis Reed. Through the years we have grown to nearly 400 members.
To see the fun and enthusiasm this group has, please take a minute to visit our Show and Events page. You can preview pictures from past events and relive good times we've had. If you like what you see there, don't hesitate to join us.
Becoming a member has many great benefits!